Upcoming Events
To find an event, browse by date, filter by program, or enter a search term.
Music & Morsels: Symphony & Surprise
Wednesday, July 5 @ 1:00 pm

–

2:00 pm
Bring dessert/coffee or cocktail/nosh and take a front-row seat for a beautiful & interesting, live musical recital with insights and Q&A.
Music & Morsels
Bring a cup of coffee/tea & pastry or create a wine/cheese happy hour and take a front row seat at your computer for a live, classical concert, followed by Q&A with the artist.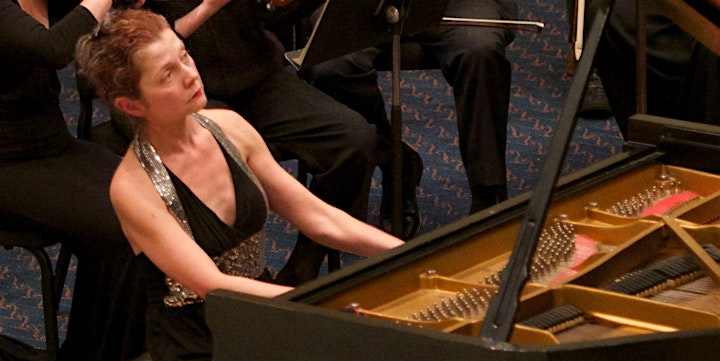 "Symphony" & Surprise
Wednesday, July 5, 2023
1-2pm (PT), 2-3pm (MT), 3-4pm (CT), 4-5pm (ET)
on Zoom
After a stunning Alliance concert debut, special guest artist – pianist Nada – returns with a unique program featuring Johannes Brahms' Symphony No. 2 in D Major, Op. 73 arranged for the piano by Robert Heller and reviewed by the composer himself.
Nada will conclude the program with a surprise piece!
Save! Get "Early Bird" pricing; purchase before July 3rd.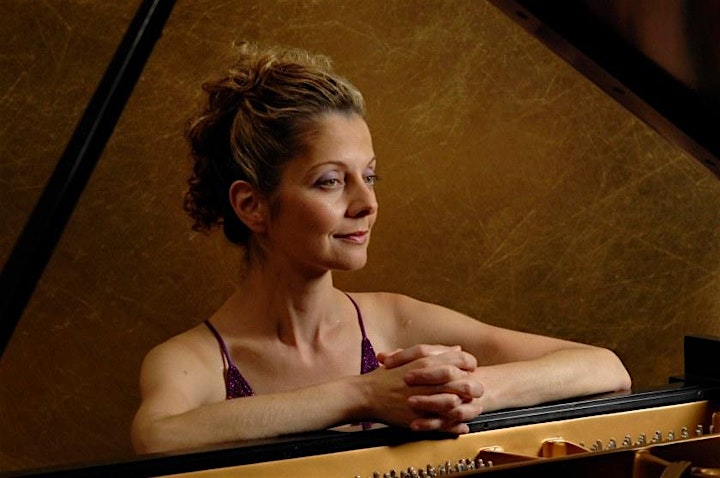 About Nada
A United States citizen of Lebanese/Hungarian descent, with a French education, pianist Nada is a native of Beirut, Lebanon. Her piano training was hampered by the unrelenting civil war and terrorism which also cost her mother's life in a mortar explosion in her own home in Beirut.
Her family escaped to the mountains where Nada was mainly self-taught with a few books of music – the Bach inventions and the Chopin Waltzes & Polonaises. After only seven years of playing the piano, she was admitted to the Paris Conservatory where she became the first woman from the Middle East to take First Prize.
Several years later, after much concertizing, Nada came for advanced studies to the Banff Center in Canada and to Indiana University in Bloomington.
Since then, she has created a career with tremendous depth and breadth. Her insightful readings and unique approach to the major music repertoire frequently reminds audiences and critics of the legendary pianists Gina Bachauer and Clara Haskil. More recently, she has been described as "a music personality of this century, such as a Glenn Gould."
Her repertoire ranges from early music to contemporary, although her most recent focus has been on the piano works of Johannes Brahms. She is one of very few to have recorded all of Brahms Piano solo works. Her recordings and performances of his music have received excellent reviews, awards, and responses from all over the world.
Nada has performed internationally from concert halls of Salle Gaveau in Paris, Severance Hall in Cleveland, Yamaha Hall in Tokyo, Auditorium de Radio-France, Assembly Hall ( AUB), and venues such as Louisville orchestra, Lakeside Symphony, Lebanese National Philharmonic, Belgrade Chamber Orchestra, Dayton Arts Institute, Eastman School of Music, Salzburg Festival, Montpellier Festival to educational and pioneering venues, schools, hospitals and prisons.
Praise for Nada
"Nada 's profound understanding of Brahms and her sensitivity to his work….she invited the listener to engage in a musical dialogue with Brahms" (Brahms Museum studies, Hamburg, Germany, 2020 )
"This three disc collection is the one that sets her seal on her place in the Pantheon of Great Brahms interpreters" (Fanfare Magazine, September 2021)

Tickets & Notes:
"Early Bird" Ticket: $12.50; available until 48-hours prior to the performance.
"Regular" Tickets: $15; available until the performance begins.
All tickets are 1) are per device, not per person on Zoom, and 2) are non-refundable & non-exchangeable.
Program subject to change; refunds are not available if a program takes place.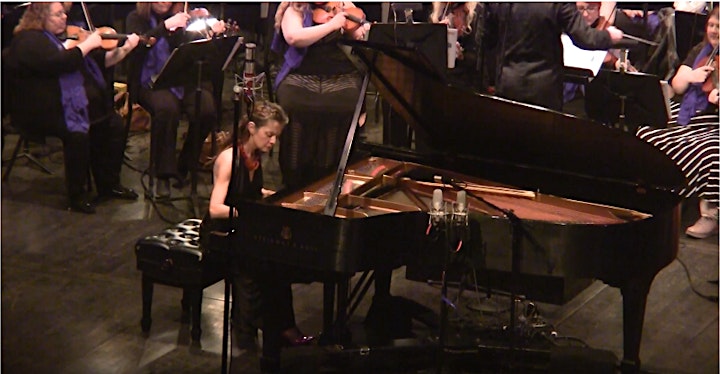 The Fine Print:
Fortunately, we've had very few issues, but just to be clear…
Your Zoom "Event Link": The Zoom event link will be emailed to you two days before the event. To help it land in your "inbox," before registering, please add the following emails to your contacts:
OMJCC Zoom — Zoom3@marinjcc.org
JCC Alliance — alliance@marinjcc.org
Registrants are requested to make sure the email w/link has arrived by the evening of July 3rd. If the email does not arrive, please see "Troubleshooting" below.
The email w/link will be re-sent to all registrants 1-2 hours prior to the event. NB: However, if it landed somewhere other than in your inbox the first time, it will probably do the same later.
Have a Comcast email? Please refer to this guide: https://www.xfinity.com/support/articles/spam-filters-and-email-blocking-new-experience.
Troubleshooting: We will do our best to remedy any issues. Registrants who have NOT received the email w/link are asked to check their email "junk" and "spam" folders. If found, please move the email to your inbox. If the email/link is still not there, please contact James (see below) immediately.
Late Troubleshooting: We will try our best – but cannot guarantee – help with Zoom links to guests contacting Sean less than 15-minutes prior to the event.
Live Only: In agreement with our guides, artists, instructors, special guests, etc., events are not recorded. Make-up sessions are unavailable. Credit/refund is not given for missed events.
Liability: While we will do our best to remedy any issues, The Osher Marin JCC & its Program Partners cannot be held responsible for 1) issues related to Eventbrite or Zoom, 2) ticket buyers not following the instructions above, nor 3) packing, shipping, or deliver services of food/beverages not received in time for tasting events.
Don't ya just hate "the fine print?!!"
Questions? Email Sean at sfitzgerald@marinjcc.org.

Music & Morsels is created by the Osher Marin JCC (San Rafael, CA) and offered by the National JCC Adult & Senior Alliance. See below for a full list of Alliance Partners.
ALL ARE WELCOME to join in our activities! JCC members, non-members, those who live near or far, people of all backgrounds, faiths, ethnicities, hair styles, fashion choices, chocolate preferences, etc. "The more the merrier!"
ATTEND >