Thu, October 31, 2019 7:30 pm - 8:40 pm
Dumpty: The Age of Trump in Verse
Award-winning actor and best-selling author John Lithgow wields a whip-smart, satirical pen in this poetic diatribe chronicling the last few abysmal years in politics. With lacerating wit, he takes readers verse by verse through the history of Donald Trump's presidency, lampooning the likes of Betsy DeVos, Anthony Scaramucci, Scott Pruitt, Paul Manafort, Trump's doctors, and many others. Illustrated from cover to cover with Lithgow's never-before-seen line drawings, the poems collected in Dumpty draw inspiration from A. A. Milne, Lewis Carroll, Edward Lear, Rodgers and Hammerstein, Mother Goose, and many more. A YUGE feat of laugh-out-loud lyrical storytelling, this hilarious and timely volume is bound to bring joy to poetry lovers, political junkies, and Lithgow fans.

ABOUT THE AUTHOR: John Lithgow is an award-winning actor with two Tonys, six Emmys, and two Golden Globes to his name. He has also been nominated for two Oscars and four Grammys. Lithgow has starred in numerous hit TV series including 3rd Rock from the Sun, The Crown, How I Met Your Mother, and Dexter, and in beloved films like The World According to Garp, Shrek, and Terms of Endearment. He has received high praise for his star roles on Broadway and with the Royal Shakespeare Company. Lithgow is also the bestselling author of a series of children's books and was the voice in the digital audio version of John Oliver's A Day in the Life of Marlon Bundo.

CONCESSIONS A selection of soft drinks along with coffee, tea and a variety of snacks and freshly baked goods available for purchase. Concessions may be enjoyed throughout the performance in the theater. No table service. No outside food/drink permitted at this event

All Seats General Admission:
$45 - Advance, includes book
$50 - At door (if seats available) includes book
On Stage conversation followed by audience Q&A and additional book sales.
Presented in association with
Copperfield's Books.


Strict Schedule Due to Mr. Lithgow's Needs
6:30pm – Concessions/Will Call open
6:45pm – Doors Open
7:30pm – Program Begins PROMPTLY

8:40pm-Program Ends

Program will close with Q&A opportunity with audience + additional book sales



Michael Krasny, our host and interviewer for the evening.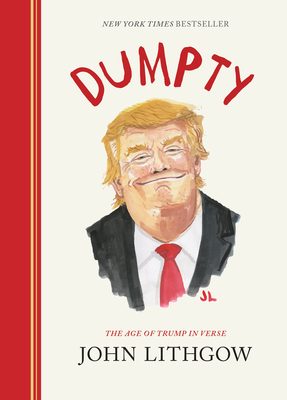 Volunteer
Sponsor
---
Assisted Listening Devices
A limited number of Assisted Listening Devices are available for programs that take place in the Hoytt Theater. Devices may be reserved ahead of time. All devices are first come, first served. Reserved devices will be released 15 minutes prior to start of the event.

If you are attending this event, and would like to request an Assisted Listening Device, please email lbolt@marinjcc.org
Thank you.
---