Upcoming Events
To find a particular event, browse by date, filter by program, or enter a search term.
Music & Morsels: Greatest hits of the 80s… the 1780s!
Wednesday, February 2 @ 1:00 pm

–

2:00 pm
Bring dessert/coffee or cocktail/nosh and take a front-row seat for a beautiful & interesting, live musical recital with insights and Q&A.
Music & Morsels
Bring a cup of coffee/tea & pastry or create a wine/cheese happy hour and take a front row seat at your computer for a live, classical piano concert, followed by Q&A with the artist.

Greatest hits of the 80s… the 1780s!
Wednesday, February 2, 2022
1-2pm (PT), 2-3pm (MT), 3-4pm (CT), 4-5pm (ET)
on Zoom
Pianist Ian Scarfe shares a program featuring the big names of the classical era: Wolfgang Amadeus Mozart and Franz Joseph Haydn. What made these composers into the lasting artists that they have become? What about their music was tradition, and what was revolutionary? Scarfe will discuss several works by each composer, including Sonatas, Fantasies, and various dances, to show what makes this music still charming and approachable today.
Scarfe will share stories about the composers and the history of this music, and offer a kind of "listening guide" to the audience to deepen the listening experience. He will also be on hand to take questions from the audience and participate in a live discussion afterwards.
Save! Order before Jan 31 for "Early Bird" pricing!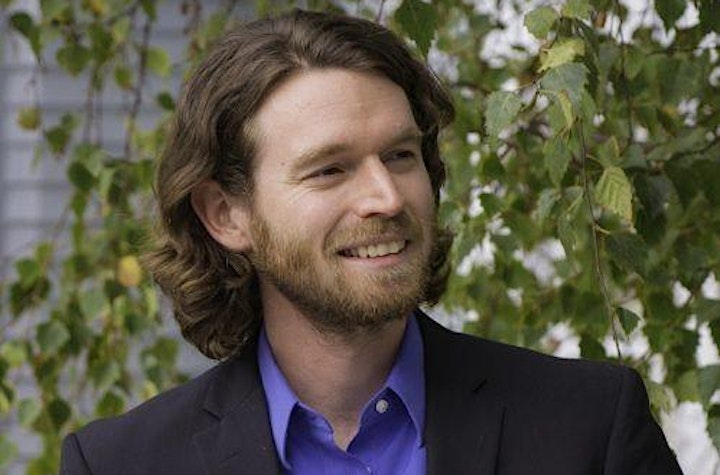 About Ian Scarfe
Ian Scarfe enjoys a wide-ranging career as an advocate for music. Initially following directions to become a piano soloist, he quickly discovered the joys of diversifying his work. As a performer he is equally comfortable as a soloist, accompanying recital partners, or in the mix of a small or large ensemble. As a speaker, he is a frequent lecturer during formal concerts, a host and emcee during casual musical events, and also a narrator to children's programs. As a musical entrepreneur, he keeps a busy travel schedule across the United States and Europe organizing concerts, tours, and festivals.

Tickets & Notes:
"Early Bird" Ticket: $12.50; available until 48-hours prior to the performance.
"Regular" Tickets: $15; available until the performance begins.
All tickets are 1) are per device, not per person on Zoom, and 2) are non-refundable & non-exchangeable.
The Fine Print:
Fortunately, we've had very few issues, but just to be clear…
Your Zoom "Event Link": The Zoom event link will be emailed to you two days before the event. To help it land in your "inbox," before registering, please add the following emails to your contacts:
James Sokol — jsokol@marinjcc.org
JCC Alliance — alliance@marinjcc.org
Registrants are requested to make sure the email w/link has arrived by the evening of Jan 31st. If the email does not arrive, please see "Troubleshooting" below.
The email w/link will be re-sent to all registrants about 2-hours prior to the event. NB: However, if it landed somewhere other than in your inbox the first time, it will probably do the same later.
Have a Comcast email? Please refer to this guide: https://www.xfinity.com/support/articles/spam-filters-and-email-blocking-new-experience.
Troubleshooting: We will do our best to remedy any issues. Registrants who have NOT received the email w/link are asked to check their email "junk" and "spam" folders. If found, please move the email to your inbox. If the email/link is still not there, please contact James (see below) immediately.
Late Troubleshooting: We will try our best – but cannot guarantee – help with Zoom links to guests contacting James less than 1-hour prior to the event.
Live Only: In agreement with our guides, artists, instructors, special guests, etc., events are not recorded. Make-up sessions are unavailable. Credit/refund is not given for missed events.
Liability: While we will do our best to remedy any issues, The Osher Marin JCC & its Program Partners cannot be held responsible for 1) issues related to Eventbrite or Zoom, 2) ticket buyers not following the instructions above, nor 3) packing, shipping, or deliver services of food/beverages not received in time for tasting events.
Don't ya just hate "the fine print?!!"
Questions? Email James at jsokol@marinjcc.org.
Music & Morsels is created by the Osher Marin JCC (San Rafael, CA) and offered by the National JCC Adult & Senior Alliance. See below for a full list of Alliance Partners.
ALL ARE WELCOME to join in our activities! JCC members, non-members, those who live near or far, people of all backgrounds, faiths, ethnicities, hair styles, fashion choices, chocolate preferences, etc. "The more the merrier!"
Photo Credit:
Photo of Ian Scarfe by Petr Masek.
ATTEND >