Upcoming Events
To find a particular event, browse by date, filter by program, or enter a search term.
Exploring Broadway: Pitter Patter
Thursday, February 17 @ 1:00 pm

–

Thursday, February 24 @ 2:15 pm
Join in this journey through delightful, fast-tempo, tongue-twisting – sometimes scene-stealing – songs from an array of glorious musicals.

Exploring Broadway: Pitter Patter
Thursday, February 17 & 24
1-2:15pm (PT), 2-3:15pm (MT), 3-4:15pm (CT), 4-5:!5pm (ET)
on Zoom
The "patter song" has been a staple of theater since Mozart, gaining in popularity in 19th-century comic opera and operetta. In the time since, these delightful, fast-tempo, tongue-twisting songs have wended their ways into 20th-century musicals.
Join James Sokol on a journey, which includes audio & video performance clips, of these potentially scene-stealing songs from Broadway's "Golden Age" gems to contemporary favorites.
Come for the songs; stay for the fun!
Praise for our Exploring Broadway classes:
"As always you took us on an amazing journey" -Jocy M.
"Fabulous, James, we loved every minute." — Joni P.
"I feel so privileged to be able to 'join in' your remarkable programs." – Elaine F.

Ticket & Notes:
2-Class "Early Bird" Series Ticket: $25, available until 48-hours prior to the class.
2-Class "Regular" Series Ticket: $30, available until 15-minutes prior to the first class.
Tickets: All tickets are 1) are per device, not per person, on Zoom, and 2) are non-refundable & non-exchangeable. Tickets to single classes are not available.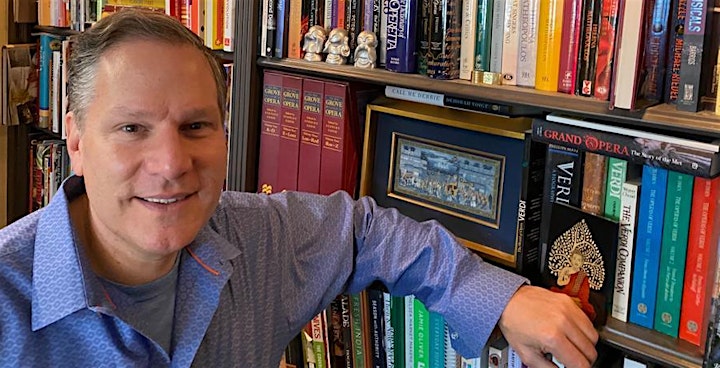 The Fine Print:
Fortunately, we've had very few issues, but just to be clear…
Your Zoom "Event Link": The Zoom event link will be emailed to all registrants 2-days prior to the first class. To help it land in your "inbox," before registering, please add the following emails to your contacts:
James Sokol — jsokol@marinjcc.org
JCC Alliance — alliance@marinjcc.org
Registrants are requested to make sure the email w/link has arrived by the evening of Feb. 16th. If the email does not arrive, please see "Troubleshooting" below.
The email w/link will be re-sent to all registrants about 2-hours prior to the event. NB: However, if it landed somewhere other than in your inbox upon registration, it will probably do the same later.
Have a Comcast email? Please refer to this guide: https://www.xfinity.com/support/articles/spam-filters-and-email-blocking-new-experience.
Troubleshooting: We will do our best to remedy any issues. Registrants who have NOT received the email w/link are asked to check their email "junk" and "spam" folders. If found, please move the email to your inbox. If the email/link is still not there, please contact James (see below) immediately.
Late Troubleshooting: We will try our best – but cannot guarantee – help with Zoom links to guests contacting James less than 30-minutes prior to the event.
Live Only: In agreement with our guides, artists, instructors, special guests, etc., events are not recorded. Make-up sessions are unavailable. Credit/refund is not given for missed events.
Liability: While we will do our best to remedy any issues, The Osher Marin JCC & its Program Partners cannot be held responsible for 1) issues related to Eventbrite or Zoom, 2) ticket buyers not following the instructions above, nor 3) packing, shipping, or deliver services of food/beverages not received in time for tasting events.
Don't ya just hate "the fine print?!!"
Questions? Email James at jsokol@marinjcc.org.

Exploring Broadway is created by the Osher Marin JCC (San Rafael, CA) and offered by the National JCC Adult & Senior Alliance. See below for a full list of Alliance Partners.
ALL ARE WELCOME to join in our activities! JCC members, non-members, those who live near or far, people of all backgrounds, faiths, ethnicities, hair styles, fashion choices, chocolate preferences, etc. "The more the merrier!"
ATTEND >