Upcoming Events
To find a particular event, browse by date, filter by program, or enter a search term.
Art & Artists: Highlights of the CMA's French, Spanish & German Collections
Monday, April 3 @ 1:00 pm

–

Monday, April 24 @ 2:00 pm
Let us zoom you to the renowned Cleveland Museum of Art for a private tour of collection highlights focused on specific themes.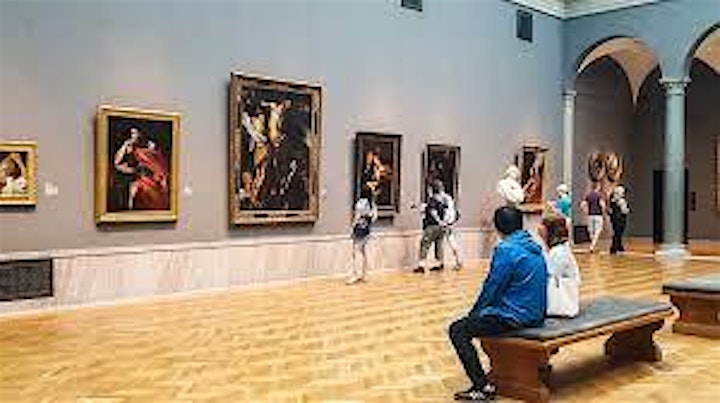 Art & Artists: Highlights of the CMA's French, Spanish & German Collections
Three Mondays, April 3, 17 & 24 (no class on 4/10)
1-2pm (PT), 2-3pm (MT), 3-4pm (CT), 4-5pm (ET)
on Zoom
Internationally renowned, the Cleveland Museum of Art (CMA) houses a diverse permanent collection of more than 61,000 works of art from around the world. Join Museum professional Arielle Levine for a mini-series of three lectures, each focusing on highlights of one of the Museum's beautiful collections. This special mini-series includes lectures on French, Spanish & German Art (see below for overviews).
A staff member in the Cleveland Museum of Art's department of Public and Academic Engagement, Arielle Levine teaches students all around the world and also works with Adult Programs and the museum's Docent Program. She has a degree in Art History from Case Western Reserve University, and has worked at the museum for 26 years.
Save! Register by April 1st for "Early Bird" pricing!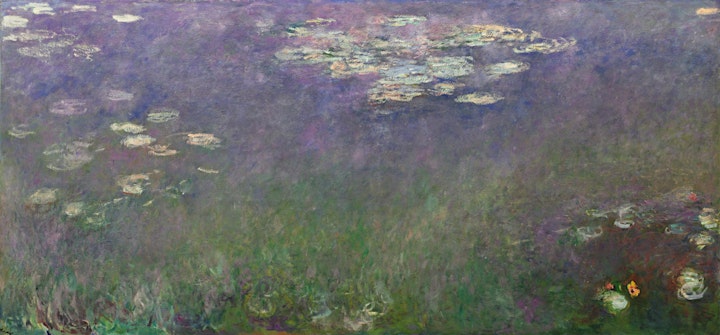 French Art (April 3)
French art has been renowned throughout the centuries for its elegance and inventiveness. In this overview of French masterworks in the collection of the Cleveland Museum of Art, explore everything from luxury goods made for the dukes of Burgundy prior to the Renaissance to shimmering paintings by Impressionists to colorful compositions by the Fauves.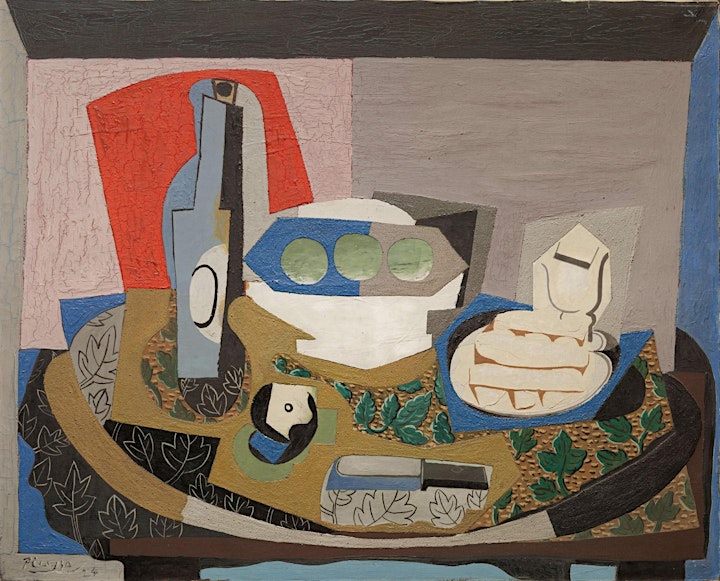 Spanish Art (April 17)
This program features paintings by artists working from or born in Spain. Renaissance, Baroque, and modern Spanish art offer a varied stylistic range to participants, who also learn about the cultural and historical context of the works highlighted. Many of the artists—El Greco, Goya, and Picasso, for example—are among the best known in western art history and may already be familiar to the students.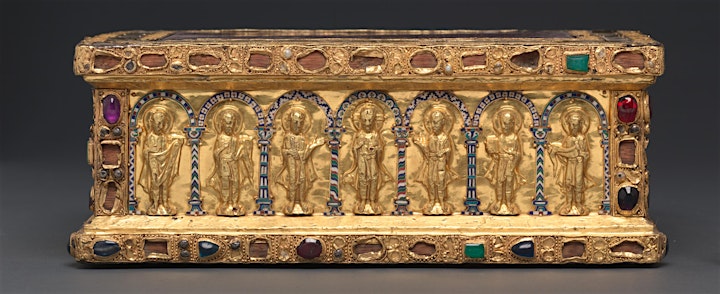 German Art (April 24)
Discover luxurious sacred items, manuscripts, armor, and prints all made by German artists and craftspeople. From medieval treasures to Meissen porcelain to contemporary paintings, this presentation introduces the art of Germany in the CMA's collection, which includes works by Albrecht Dürer, Ernst Ludwig Kirchner, Paul Klee, and numerous others.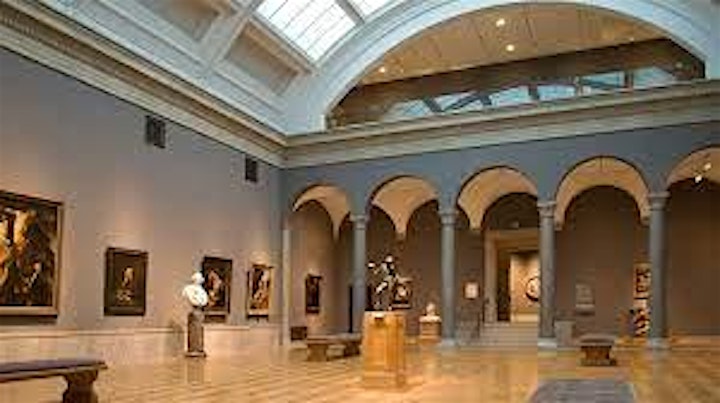 Tickets & Notes:
"Early Bird" Series Tickets $37.50 series ($12.50 per class): Available until 48-hours prior to the class.
"Regular" Series Tickets $45 series ($15 per class): Available until the start of the last class.
Tickets are 1) are for series only (individual class tickets are not available), 2) are per device, not per person on Zoom, and 3) are non-refundable & non-exchangeable.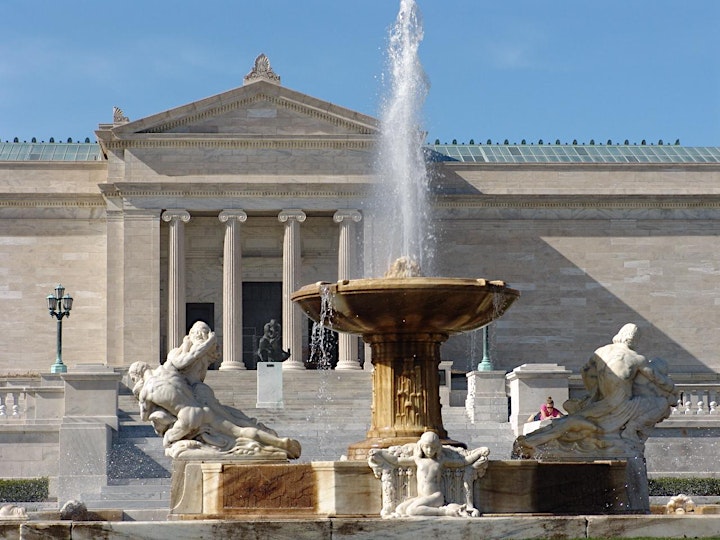 The Fine Print:
Fortunately, we've had very few issues, but just to be clear…
Your Zoom "Event Link": The Zoom event link will be emailed to all registrants 2-days before the event begins. To help it land in your "inbox," before registering, please add the following emails to your contacts:
JCC Zoom — Zoom3@marinjcc.org
JCC Alliance — alliance@marinjcc.org
Sean Fitzgerald — sfitzgerald@marinjcc.org
Registrants are requested to make sure the email w/link has arrived by the evening of Apr 1st. If the email does not arrive, please see "Troubleshooting" below.
The email w/link will be re-sent to all registrants about 1-2 hours prior to the event. NB: However, if it landed somewhere other than in your inbox upon registration, it will probably do the same later.
Have a Comcast email? Please refer to this guide: https://www.xfinity.com/support/articles/spam-filters-and-email-blocking-new-experience.
Troubleshooting: We will do our best to remedy any issues. Registrants who have NOT received the email w/link are asked to check their email "junk" and "spam" folders. If found, please move the email to your inbox. If the email/link is still not there, please contact James (see below) immediately.
Late Troubleshooting: We will try our best – but cannot guarantee – help with Zoom links to guests contacting James less than 2-hours prior to the event.
Live Only: In agreement with our guides, artists, instructors, special guests, etc., events are not recorded. Make-up sessions are unavailable. Credit/refund is not given for missed events.
Liability: While we will do our best to remedy any issues, The Osher Marin JCC & its Program Partners cannot be held responsible for 1) issues related to Eventbrite or Zoom, 2) ticket buyers not following the instructions above, nor 3) packing, shipping, or deliver services of food/beverages not received in time for tasting events.
Don't ya just hate "the fine print?!!"
Questions? Please email alliance@marinjcc.org.
Art & Artists is created by the Osher Marin JCC (San Rafael, CA) and offered by the National JCC Adult & Senior Alliance. See below for a full list of Alliance Partners.
ALL ARE WELCOME to join in our activities! JCC members, non-members, those who live near or far, people of all backgrounds, faiths, ethnicities, hair styles, fashion choices, chocolate preferences, etc. "The more the merrier!"
ATTEND >